Julian Sands' family praise 'heroic' search efforts to find missing actor
2 min read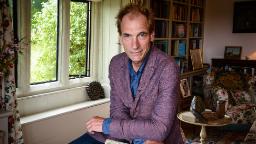 CNN
–

The family of Missing British actor Julian Sands has thanked the "brave" search teams in California for their efforts to find him as crews continue to search the Mount Baldy area.
The 65-year-old, best known for his roles in the films "A Room with a View" and "Arachnophobia," was first reported missing Jan. 13 after hiking in the San Gabriel Mountains in San Bernardino County.
On Monday, the San Bernardino County Sheriff's Office shared a statement from Sands' family on Twitter that named various organizations, including expert dogs and cave teams.
"We are deeply grateful to the compassionate members of the San Bernardino County Sheriff's Department who are coordinating the search for our beloved Julian, not least the brave search teams listed below who brought Julian home. are facing difficult conditions on the ground and in the atmosphere," the statement read.
Sands' family said they have been "overwhelmed" by the outpouring of support in the days since his disappearance.
The sheriff's department added that as the operation entered its 11th day, "we were reminded of the sheer commitment and selflessness of all those who assisted in this search."
Authorities previously said cellphone pings since Jan. 15 led them to believe Sands, a longtime Los Angeles area resident, was missing near the Mount Baldy area of ​​the San Gabriel Mountains northeast of Los Angeles.
However, bad weather made conditions too dangerous for ground crews, so last week a search was carried out by helicopter and drone.
"Nothing is off the table," San Bernardino County Sheriff's Office spokeswoman Mara Rodriguez told CNN Thursday, but obviously the situation there is extreme. "We just don't know what the turnout is going to be." It is."
On Monday, the San Bernardino Sheriff's Department also revealed that they are searching for another missing hiker on Mount Baldy. Jin Chung, 75, failed to return from his scheduled hike on Sunday, officials said. In a statement.